While looking at houses the other day I saw an interesting arbor structure made of primitively bent, twisted, and tied copper tubing.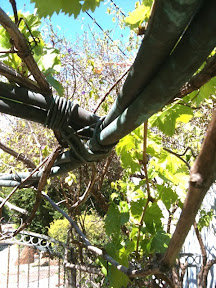 There's a small electric light at the top:
There's no overall shot. I think that I tried, but it didn't come across well and I discarded the photo.
- Posted at great expense from my iPhone